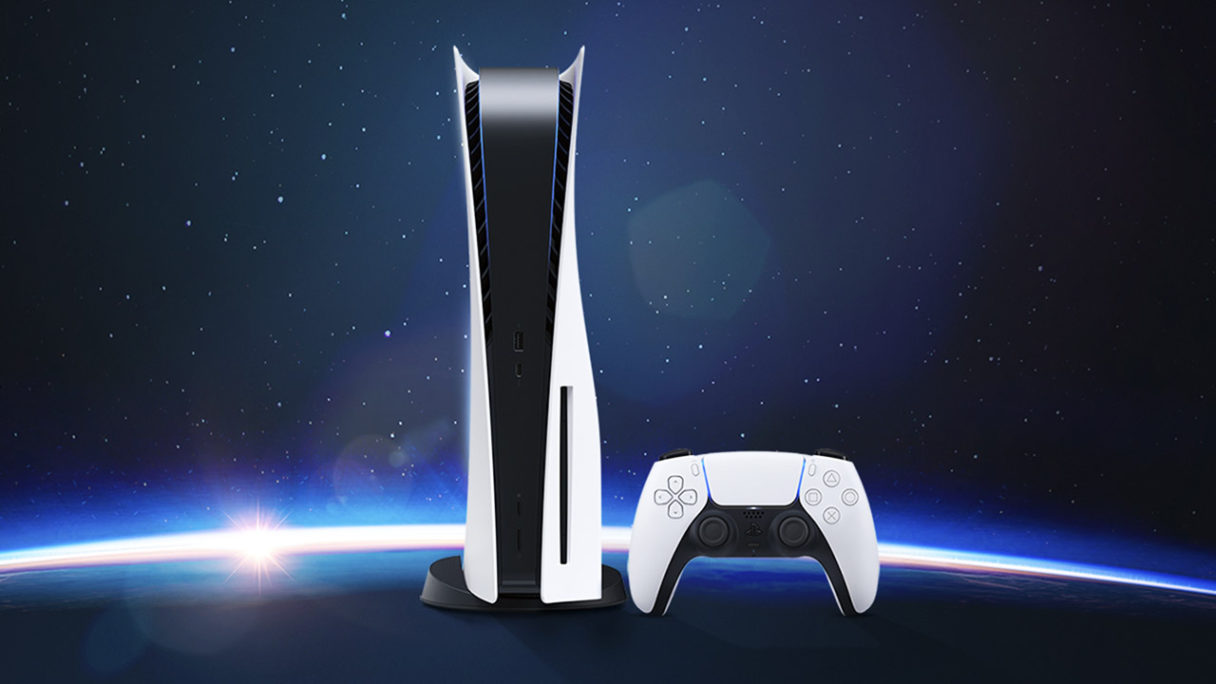 Pełna lista gier z PS4, które działają w 60 FPS na PS5
PS5 posiada całkiem spory katalog gier, które działają w 60 FPS. Dotyczy to nie tylko next-genowych tytułów, ale też produkcji uruchamianych dzięki wstecznej kompatybilności.
PlayStation 5 przyniosło ze sobą nie tylko nowe gry, ale też spory zasób mocy. Poszczególne produkcje z PS4 (jak chociażby TLoU2) otrzymują next-genowe aktualizacje, a niektóre działają lepiej nawet bez dodatkowych łatek.
Lista gier z PS4, które działają w 60 FPS na PS5
Lista takich tytułów jest całkiem spora, bowiem zawiera kilkaset produkcji. Miejcie jednak na uwadze, że w niektórych mogą wystąpić błędy graficzne i spadki FPS, jeśli nie otrzymały one odpowiedniej aktualizacji od producenta.
Oto gry z poprzedniej generacji, które uruchomicie na PlayStation 5 w 60 klatkach na sekundę:
.hack//G.U. Last Recode
13 Sentinels: Aegis Rim
2064: Read Only
20XX
9 Monkeys Of Shaolin
99Vidas
A Boy and his Blob
A King's Tale: Final Fantasy XV
A Hat In Time
A Tale of Paper
A Way Out
Aaru's Awakening
Ace Combat 5: The Unsung War (nieobecne już na PS Store)
Ace Combat 7: Skies Unknown
Action Henk
AereA
Age of Wonders: Planetfall
Air Conflict: Secret Wars Ultimate Edition
Amnesia: Rebirth
Amnesia Collection
Amplitude
Anamorphine
Animal Super Squad
AO International Tennis
AO Tennis 2
Apothem
Are Fell: Enhanced Edition
Armello
Ashes Cricket
Assetto Corsa
Assetto Corsa Competizione
Attack on Titan 2
ATV Drift & Tricks
AVICII Invector
Battleborn (wyłączone serwery)
Battlefield 1
Battlefield 4
Battlefield Hardline
Battlefield V
Battlewake
Battlezone Gold Edition
Bayonetta 10th Anniversary
BioShock 2 Remastered (dzięki BioShock Collection)
BioShock Infinite The Complete Edition
Birthdays: The Beginning
Black Clover: Quartet Knights
Blast Zone! Tournament
Blaster Master Zero
Blaster Master Zero II
Bloodstained: Ritual of the Night
Blue Reflection
BOMBFEST
Borderlands: The Handsome Collection
Bound
Brawlout
Broken Age
Bubble Bobble 4 Friends: The Baron Is Back
Bubsy: The Woolies Strike Back
Bulletstorm: Full Clip Edition
Burnout Paradise
Call of Duty: Black Ops Cold War
Call of Duty: Black Ops III
Call of Duty: Black Ops IIII
Call of Duty: Infinite
Call of Duty: Modern Warfare 2 Remastered
Call of Duty 4: Modern Warfare Remastered
Call of Duty Warzone
Call of Duty: WWII
Candleman: The Complete Journey
Celeste
Chess Ultra
Child of Light
City of Brass
Claybook
Code Vein
Conception Plus: Maidens of the Twelve Stars
Construction Simulator 2: Console Edition
Contrast
Cosmic Star Heroine
Crash Bandicoot 4: It's About Time
Cricket 2019
Cuisine Royale
Cyberdimension Neptunia 4: Goddesses Online
Danganronpa V3: Killing Harmony
Dangerous Driving
Dark Cloud
Dark Souls II: Scholar of the First Sin
Dark Souls III
Dark Souls Remastered
Darksiders Genesis
Darksiders Warmastered Edition
Daylight
Dead Cells
Dead Island Retro Revenge
Dead or Alive 5 Last Round
Dead or Alive 6
Dead or Alive Xtreme 3: Fortune DOAX 3
Deadlight: Director's Cut
Death's Gambit
Descenders
Devil May Cry 5
Diablo III: Ultimate Evil Edition
Digimon World: Next Order
DiRT 4
DiRT Rally
DiRT Rally (wersja bez VR)
DiRT Rally 2.0
Disgaea 5: Alliance of Vengeance
Dissidia Final Fantasy NT
Dog Duty
Dollhouse
Don Bradman Cricket 17
Donut County
DOOM
DOOM 3: BFG Edition
DOOM 64
DOOM Eternal
Dragon Ball Fighter Z
Dragon Ball Xenoverse 2
Dragon Quest Builders
Dragon Quest Builders 2
Dragon Quest Heroes II: Twin Kings and the Prophecy's End
Dragon Quest XI S: Echoes of an Elusive Age – Definitive Edition
Dragon's Crown Pro
Dreams
Dynasty Warriors 8 Empires
Elea
Elite Dangerous
Energy Invasion
Entwined
Eve: Valkyrie Warzone
Everspace
Everybody's Gone to the Rapture
Evoland: Legendary Edition
F1 2017
F1 2018
F1 2019
F1 2020
Fall Guys
Fantavision
Far: Lone Sails
Farming Simulator 17
Farming Simulator 18
Feather
Fez
FIFA 17
FIFA 18
FIFA 19
FIFA 20
FIFA 21
Fighter EX Layer
Firewall Zero Hour
Flower
Flywrench
Forma.8
Fortnite
Furi
Galak-Z: The Dimensional
Game of Thrones: A Telltale Game Series
Gas Guzzlers Extreme
Ghost of Tsushima
Ghostbusters: The Video Game Remastered
Giana Sisters: Twisted Dreams – Director's Cut
God of War
God of War III Remastered
Gran Turismo Sport
Granblue Fantasy Versus
Gravel
Gravity Rush Remastered
Grip: Combat Racing
Gris
Guacamelee! 2
Guilty Gear Xrd REV 2
Guilty Gear Xrd REVELATOR
H1Z1 Battle Royale
Hard Rest Redux
Hatsune Miku: Project Diva Future Tone
Hatsune Miku: Project Diva X
Heaven's Vault
Helldivers
Here They Lie
Hero Defense
Hitman
Hitman 2
Hollow Knight: Voidhart Edition
Horizon Chase Turbo
Hot Shots Tennis
Hotshot Racing
Hover
Human: Fall Flat
Hungry Shark World
Hustle Kings
Hyper Light Drifter
Hyper Scape
Iconoclasts
Ikaruga
Immortal Redneck
Inertial Drift
inFAMOUS: First Light
inFAMOUS: Second Son
Infinite Minigolf
Injustice 2
Injustice: Gods Among Us Ultimate Edition
Invisible Inc. Console Edition
Ion Fury
Jax X: Combat Racing
Jigsaw Zen
Journey
Killing Floor 2
Killzone: Shadow Fall
King's Quest
Kingdom Hearts 2.8 Final Chapter Prologue
Kingdom Hearts 3
Kingdoms of Amalur: Re-Reckoning
Knack
Knack 2
Knights and Bikes
Kona
Labyrinth Of Refrain: Coven of Dusk
LawBreakers
Legend of Heroes: Trails of Cold Steel
Legend of Heroes: Trails of Cold Steel II
Legend of Heroes: Trails of Cold Steel III
Legend of Heroes: Trails of Cold Steel IV
LEGO Harry Potter Collection
Let It Die
Life is Strange 2
Life is Strange: Before the Storm
Little Nightmares
LocoRoco 2 Remastered
LocoRoco Remastered
Lovely Planet
Luminous Remastered
Manifold Garden
Mantis Burn Racing
Mark of the Ninja Remastered
Marvel Ultimate Alliance
Marvel Ultimate Alliance 2
Marvel vs. Capcom Infinite
Marvel vs. Capcom Ultimate
Marvel's Avengers
Mass Effect: Edycja Legendarna
Matterfall
MediEvil
Megaman 11
Megaton Rainfall
METAGAL
Metal Gear Solid V: The Definitive Experience
Metro 2033 Redux
Minecraft
Minit
Mirror's Edge Catalyst
Mitsurugi Kamui Hikte
MLB The Show 19
MLB The Show 20
Momodora: Reverie Under the Moonlight
Monster Energy Supercross
Monster Hunter World
Moonlighter
Mortal Kombat 11
Mortal Kombat XL
Mother Russia Bleeds
Moto Racer 4
MotoGP 17
MotoGP 20
Mount & Blade: Warband
MouseCraft
MudRunner: A Spintires Games
Need for Speed: Hot Pursuit Remastered
Neon Chrome
Never Alone
Never out
New Gundam Breaker
New Super Lucky's Tale
Nex Machina: Death Machine
Nexomon: Extinction
NHL 18
NHL 19
NHL 20
NHL 21
Ni no Kuni: Wrath of the White Witch Remastered
Ni no Kuni II: Revenant Kingdom
Nidhogg II
Niffelheim
Nioh
Nioh 2
No Man's Sky
Observation
Observer
Odin Sphere: Leifthrasir
Okage: Shadow King
One Piece: Unlimited World Red Deluxe Edition
ONRUSH
Outlast 2
Overcooked 2!
Override: Mech City Brawl
Overwatch
Oxenfree
PAC-MAN 256
PAC-MAN Championship Edition 2
Paladins: Champions of the Realm
Party Golf
Party Hard 2
Patapon 2 Remastered
Peggle 2
Persona 3: Dancing in Moonlight
Persona 4: Dancing All Night
Persona 5 Scramble: The Phantom Strikers
Persona 5: Dancing in Starlight
Plague Road
Planetside 2
Plants vs. Zombies: Battle for the Neighborville
Plants vs. Zombies Garden Warfare
Plants vs. Zombies Garden Warfare 2
PUBG
Polybius
Portal Knights
Pro Evolution Soccer 2017
Pro Evolution Soccer 2018
Pro Evolution Soccer 2019
Pro Evolution Soccer 2020
Pro Evolution Soccer 2021
Project CARS
Project CARS 3
Pumped BMX+
Pure Pool
Pyre
Race the Sun
RAD
Rage 2
Rainbow Moon
Ratchet & Clank
Rayman Legends
Realm Royale
REDEEMER: Enhanced Edition
Redout: Lightspeed Edition
Relicta
Resident Evil 2 Remake
Resident Evil 3 Remake
Resident Evil 4
Resident Evil 6
Resident Evil 7: Biohazard
RESOGUN
Resonance of Fate (4K & Full HD Remaster)
Reus
Rez Infinite
Riddled Corpses EX
Ride 3
Ride 4
RiME
RIVE
Riverbond
Rocket Arena
Rocket League
Rogue Company
Rogue Legacy
Roundabout
SaGa SCARLET GRACE: AMBITIONS
Saints Row 4: Re-elected (z Gat Out of Hell)
Sakuna: Of Rice and Ruin
Samurai Shodown
Sayonara Wild Hearts
Schacht
Scintillatron
Seasons After Fall
Secret of Mana
Secret Ponchos
Sekiro: Shadows Die Twice
Senran Kagura: Burst Re:Newal
Senran Kagura: Estival Versus
Senran Kagura: Peach Beach Splash
Shadow of the Beast
Shadow of the Colossus
Shadow of the Tomb Raider
Shadow Tactics: Blades of the Shogun
Shadow Warrior
Shantae and the Pirate's Curse
Shaq Fu: A Legend Reborn
Shenmue III
Shing!
Shovel Knight: Treasure Trove
Sine Mora EX
Skater XL
Sky Force Reloaded
Smite
Smoke and Sacrifice
Snake Pass
Sniper Elite 4
Sniper Elite III
Sniper Elite V2: Remastered
SNK Heroines Tag Team Frenzy
Snooker 19
Sonic Forces
Sonic Mania
Soul Calibur VI
Sound Shapes
Spaceland
Spacelords
Sparkle 2
Spellbreak
Spelunky
Spirit of the North
Splody
SpongeBob SquarePants: Battle for Bikini Bottom Rehydrated
Star Ocean: Integrity and Faithlessness
Star Ocean: The Last Hope (4K & Full HD Remaster)
Star Wars Episode I: Racer
Star Wars Battlefront
Star Wars Battlefront II
Star Wars Squadrons
State of Mind
SteamWorld Dig 2
Steep
Stellatum
Steven Universe: Save the Light
Stick It to the Man!
Street Fighter V: Champion Edition
Strider
Submerged
Subnautica
Super Meat Boy
Super Mega Baseball 2
Super Stardust Ultra
SUPERHOT
SUPERHEAT: Mind Control Delete
Sword Art Online: Hollow Realization
Tacoma
Tales from the Borderlands
Tales of Vesperia: Definitive Edition
Team Sonic Racing
Tearaway Unfolded
Tekken 7
Tempest 4000
Tennis in the Face
Tennis is World Tour
Tennis World Tour 2
Tera
Tesla vs. Lovecraft
Tesla vs. Lovecraft: For Science!
Tethered
Tetris Effect
The Assembly
The Awesome Adventures of Captain Spirit
The Bard's Tale: Remastered and Resnarkled
The Evil Within 2
The Fisherman: Fishing Planet
The Girl and the Robot
The incredible Adventures of Van Helsing Extended Edition
The Incredible Adventures of Van Helsing II
The Incredible Adventures of Van Helsing III
The King Fighters XIV
The Last Guardian
The Last of Us Remastered
The Last of Us Left Behind
The Last of Us Part 2
The Last Remnant Remastered
The Legend of Kay: Anniversary
The Messenger
The Mooseman
The Occupation
The Park
The Seven Deadly Sins: Knights of Britannia
The Sojourn
The Solus Project
The Surge
The Surge 2
The Survivalists
The Swapper
The Talos Principle
The Unfinished Swan
The Vanishing of Ethan Carter
The Witch and the Hundred Knight 2
The Witness
The Wonderful 101 Remastered
Thea: The Awakening
They Are Billions
Thumper
Tinertia
Tiny Metal
Titanfall 2
Tokyo Ghoul: re [Call to Exist]
Tom Clancy's Rainbow Six Siege
Tomb Raider Definitive Edition
Tony Hawk's Pro Skater 1+2
Toren
Touhou: Scarlet Curiosity
Trackmania Turbo
Transformers Devastation
Trials Rising
Twisted Metal Black
Two Point Hospital
UFC 4
Ultimate Marvel vs. Capcom 3
Ultra Street Fighter IV
Uncharted 4: A Thief's End
Uncharted The Lost Legacy
Uncharted: The Nathan Drake Collection
Undead Horde
Under Night In-Birth Exe: Late[cl-r] Uniel Uniclr
Unravel
Unravel Two
Unruly Heroes
Utawaremono Zan
Valfaris
Valiant Hearts: The Great War
Vanquish 10th Anniversary
Victor Vran
Viking Squad
Warface
Warhammer 40K: Inquisitor – Martyr
Wheels of Aurelia
White Day: A Labyrinth Named School
WipEout Omega Collection
Wolfenstein II: The New Colossus
Wolfenstein: The Youngblood
Wonder Blade
Wulverblade
WWE 2K19
WWE 2K20
X-Morph Defense
XING: The Land Beyond
Yaga
Yakuza 0
Yakuza Kiwami
Yakuza 3 Remastered
Yakuza 4 Remastered
Yakuza 5 Remastered
Ys VIII: Lacrimosa of Dana
Ys VIII: Lacrimosa of Dana Ys 8
Zombie Army 4: Dead War
Zone of the Enders – The 2nd Runner: Second Runner MARS
Listę sporządził portal PSU.