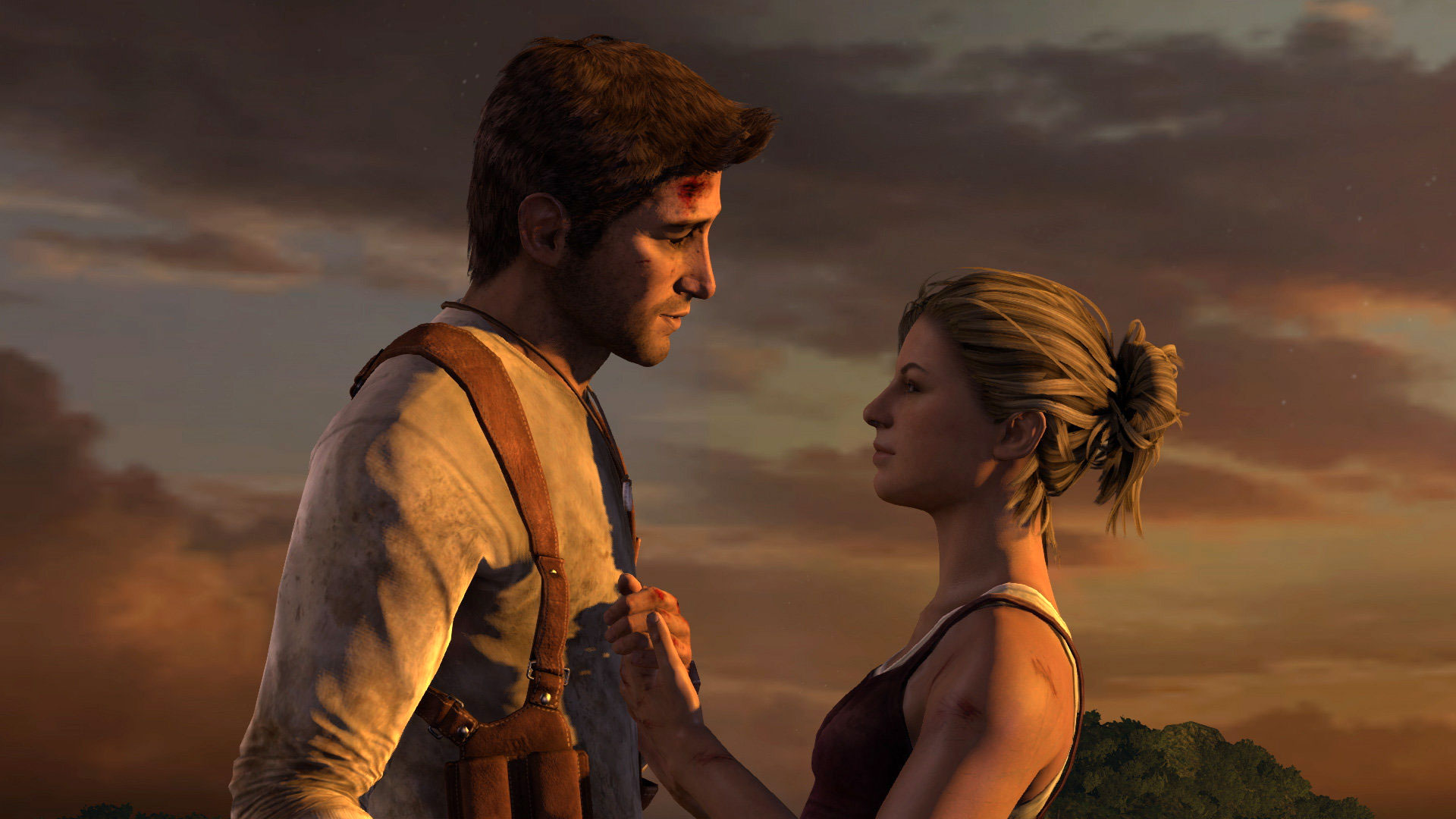 Promocje w PS Store. Gry z serii CoD, Far Cry, God of War, Uncharted, The Elder Scrolls…
Sony zaprasza do PlayStation Store na kolejną porcję przecen. Obniżka dotyczy np. zamówień przedpremierowych na Shenmue I & II, które zadebiutują na rynku 21 sierpnia.
Jeśli nie interesują Was obecne premiery i chcielibyście nadrobić zaległości, zajrzyjcie do PlayStation Store, gdzie można znaleźć obecnie sporo przecenionych tytułów. Warto również wspomnieć, że taniej kupimy nawet pakiecik Shenmue I & II, który pojawi się na rynku za niecałe dwa miesiące.
Zapraszamy do przeglądania listy i dajcie znać, czy skusicie się na zakupy. Subskrybenci PS Plus płacą jeszcze mniej (druga cena). Przy okazji przypominamy, że oferta PlayStation Plus lipiec 2018 już obowiązuje, zatem można pobrać bez dodatkowych opłat choćby świetne Heavy Rain.
Promocje w PS Store
PlayStation 4 
Agatha Christie — The Abc Murders – 55.30 zł – 31.60 zł
Alien: Isolation – 87 zł – 29 zł
Alien: Isolation — The Collection – 137.40 zł – 45.80 zł
Assassin's Creed Freedom Cry – 44.10 zł – 25.20 zł
Assetto Corsa Ultimate Edition – 135.20 zł – 101.40 zł
Atv Drift & Tricks – 55.30 zł – 31.60 zł
Bioshock: The Collection – 161.85 zł – 74.70 zł
Birthdays The Beginning – 109.85 zł – 50.70 zł
Call of Duty: Advanced Warfare Gold Edition – 184.96 zł – 80.92 zł
Call of Duty: Ghosts And Season Pass Bundle  – 279.99 zł – 100.98 zł
Call of Duty: Ghosts Gold Edition – 184.96 zł – 80.92 zł
Call of Duty: Infinite Warfare – 184.96 zł – 80.92 zł
Call of Duty: Advanced Warfare — Digital Pro Edition (Day Zero) – 259.35 zł – 119.70 zł
Chime Sharp – 29.40 zł – 16.80 zł
Danganronpa 1/2 Reload – 118.30 zł – 67.60 zł
Dead Rising 4: Frank's Big Package – 156.75 zł – 104.50 zł
Demon Gaze II – 146.30 zł – 83.60 zł
Dirt 4 – 173.40 zł – 57.80 zł
Disgaea 5: Alliance Of Vengeance – 186.75 zł – 124.50 zł
Elite Dangerous: Commander Deluxe Edition – 146.30 zł – 83.60 zł
F1 2017 – 173.40 zł – 57.80 zł
Far Cry 4 – 83.93 zł – 47.96 zł
Far Cry Primal – 89.92 zł – 59.94 zł
Far Cry Primal — Apex Edition – 108.75 zł – 72.50 zł
Farming Simulator 17 – 114.92 zł – 60.84 zł
Farming Simulator 17 — Platinum Edition – 156.75 zł – 104.50 zł
Farming Simulator 17 — Premium Edition – 200.85 zł – 92.70 zł
Final Fantasy Type—0 HD – 59.25 zł – 39.50 zł
Final Fantasy X/X—2 HD Remaster – 93 zł – 62 zł
Final Fantasy XII The Zodiac Age – 156.75 zł – 104.50 zł
Flatout 4: Total Insanity – 59.25 zł – 39.50 zł
God Of War III Remastered – 101.50 zł – 58 zł
Grand Kingdom – 125.40 zł – 41.80 zł
Hitman — Game Of The Year Edition – 186.75 zł – 124.50 zł
I Am Setsuna – 126.75 zł – 84.50 zł
Kingdom Come: Deliverance – 199.20 zł – 149.40 zł
Lost Sphear – 156.75 zł – 104.50 zł
Marvel Vs. Capcom: Infinite — Deluxe Edition – 164.34 zł – 79.68 zł
Marvel Vs. Capcom: Infinite — Standard Edition – 114.92 zł – 60.84 zł
Mass Effect: Andromeda – Deluxe Recruit Edition – 101.40 zł – 33.80 zł
Mass Effect: Andromeda – Standard Recruit Edition – 51.35 zł – 23.70 zł
Megadimension Neptunia VII – 74.40 zł – 24.80 zł
Micro Machines World Series – 80.60 zł – 37.20 zł
Middle—Earth: Shadow Of Mordor Legion Edition – 135.85 zł – 62.70 zł
Middle—Earth: Shadow Of War – 216.75 zł – 144.50 zł
Middle—Earth: Shadow Of War Gold Edition – 344.25 zł – 229.50 zł
Natural Doctrine – 59.40 zł – 19.80 zł
Odin Sphere Leifthrasir – 161.85 zł – 74.70 zł
Onrush – 216.75 zł – 144.50 zł
Onrush Deluxe Edition – 261.75 zł – 174.50 zł
Overlord: Fellowship Of Evil – 45 zł – 15 zł
Overwatch Legendary Edition – 199.20 zł – 149.40 zł
Payday 2 — Crimewave Edition — The Big Score Game Bundle – 125.40 zł – 41.80 zł
Payday 2: Crimewave Edition. – 51.35 zł – 23.70 zł
Persona 5 – 216.75 zł – 144.50 zł
Persona 5: Ultimate Edition – 314.25 zł – 209.50 zł
Portal Knights – 55.30 zł – 31.60 zł
Pro Evolution Soccer 2018 – 29 zł
Pure Farming 2018 – 135.20 zł – 101.40 zł
Pure Farming 2018 Digital Deluxe Edition – 156.75 zł – 104.50 zł
Rocket League – Fast & Furious DLC Bundle – 15.75 zł – 10.50 zł
Rocket League — Game Of The Year Edition – 78 zł – 52 zł
School Girl/Zombie Hunter – 132.30 zł – 75.60 zł
Shadow Tactics: Blades Of The Shogun – 135.85 zł – 62.70 zł
Shenmue I & II – 130.50 zł
Sniper Elite 4 – 86.70 zł – 42 zł
Spintires: Mudrunner – 126.75 zł – 84.50 zł
Star Ocean: Iaf Digital Edition – 93 zł – 62 zł
The American Dream – 63 zł – 42 zł
The Elder Scrolls V: Skyrim Special Edition – 161.85 zł – 74.70 zł
The Elder Scrolls V: Skyrim VR – 187.85 zł – 86.70 zł
The Surge – 146.30 zł – 83.60 zł
Tokyo Twilight Ghost Hunters: Daybreak Special Gigs – 47.40 zł – 15.80 zł
Tom Clancy's The Division – 119.94 zł – 39.98 zł
Tom Clancy's The Division Gold Edition – 239.85 zł – 110.70 zł
Touhou Double Focus – 58.80 zł – 33.60 zł
Touhou Genso Rondo: Bullet Ballet – 80.60 zł – 37.20 zł
Touhou Genso Wanderer – 135.85 zł – 62.70 zł
Tour De France 2015 – 47.40 zł – 15.80 zł
Tour De France 2017 – 104.78 zł – 40.56 zł
Tt Isle Of Man — Ride On The Edge – 186.75 zł – 124.50 zł
Ultra Street Fighter IV – 67.60 zł – 31.20 zł
Uncharted 2: Among Thieves Remastered – 41.30 zł – 23.60 zł
Uncharted 3: Drake's Deception Remastered – 41.30 zł – 23.60 zł
Uncharted: Drake's Fortune Remastered – 41.30 zł – 23.60 zł
Utawarerumono: Mask Of Truth – 146.30 zł – 83.60 zł
Waking Violet – 29 zł – 20.30 zł
Warhammer Quest – 109.85 zł – 50.70 zł
Wolfenstein: The New Order – 51.35 zł – 23.70 zł
Wolfenstein: The Old Blood – 51.35 zł – 23.70 zł
Wrc 7 Fia World Rally Championship – 149.40 zł – 49.80 zł
Wrc Collection – 227.40 zł – 75.80 zł
Xcom 2 Collection – 284.25 zł – 189.50 zł
Xcom 2 Digital Deluxe Edition – 200.85 zł – 92.70 zł
Yomawari: Midnight Shadows – 80.60 zł – 37.20 zł
PlayStation 3
Dead Island Game Of The Year Edition Bundle – 25 zł
Life Is Strange Season Pass – 12.50 zł
Mass Effect – 12.50 zł
Mass Effect 2 – 16.50 zł
Mass Effect 3 – 21 zł
Mass Effect Trilogy – 42 zł
Persona 5: Ultimate Edition – 63 zł
Prince Of Persia Trilogy – 33 zł
Rainbow Six Complete Pack – 33 zł
Rayman Legends – 29 zł
Saints Row 2 Ultimate Edition – 8.25 zł
Ssx – 16.50 zł
Tom Clancy's Rainbow Six Vegas – 21 zł
Tom Clancy's Rainbow Six Vegas 2 – 21 zł
Tom Clancy's Splinter Cell Chaos Theory HD – 16.50 zł
Tom Clancy's Splinter Cell Double Agent – 16.50 zł
Tom Clancy's Splinter Cell Pandora Tomorrow HD – 16.50 zł
Tom Clancy's Splinter Cell Trilogy HD – 42 zł
Trivial Pursuit Live! – 21 zł
Valiant Hearts: The Great War – 12.50 zł
Watch_Dogs – 21 zł