Cyber Monday w PS Store – gry na PS4 w promocji, 430 tytułów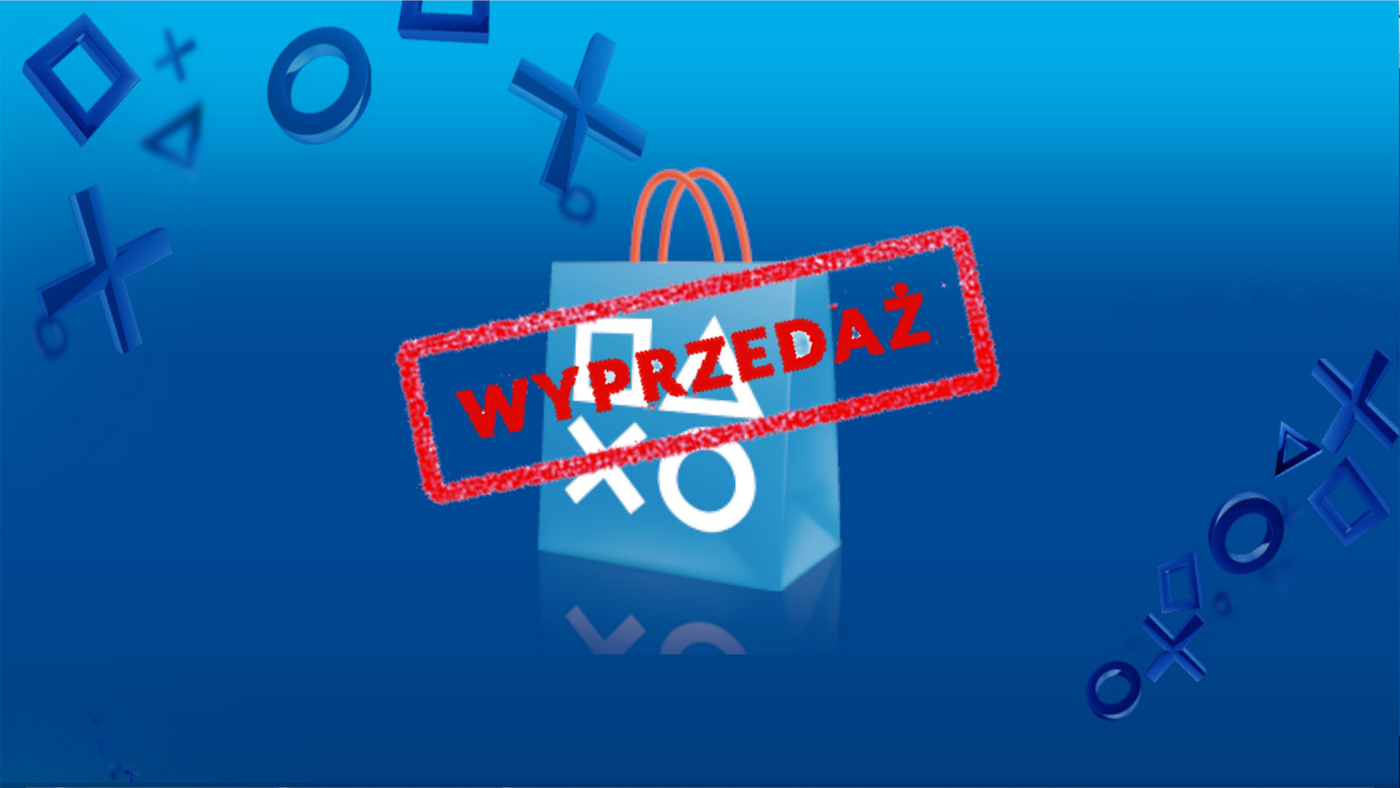 Black Friday za nami, lecz co powiecie teraz na Cyber Monday? Sony już odpaliło stosowne promocje, zerknijcie na listę.
Ostatnie dni to lepsze lub gorsze promocje z okazji Black Friday. Przeglądajcie poniższą ofertę na Cyber Monday w PS Store i piszcie, czy znaleźliście coś ciekawego. Zaznaczamy też, że możecie zaoszczędzić dodatkowe złotówki na grach, kupując doładowanie portfela PSN o wartości 100 zł za 92,50 zł w Eneba. Jest to doładowanie specjalnie dla polskich kont, więc bez obaw – nie będzie żadnych problemów z kodem. Jak skorzystać:
Wchodzimy na stronę oferty PlayStation Network Card 100 PLN (PL) PSN Key POLAND, gdzie klucz jest w cenie 88,42 zł;
Dodajemy produkt do koszyka;
W koszyku wpisujemy kod rabatowy dla naszych czytelników "PlanetaGracza", który obniża cenę do 85,78,67 zł;
Wybieramy płatność "Przelewy24" i do kwoty dodawana jest opłata operacyjna: 1,81 zł. Ostateczna cena zakupu to 87,51 zł.
Cyber Monday w PS Store – gry w promocji:
428: Shibuya Scramble 62,70 zł
A Hat in Time 59,50 zł
Abyss: The Wraiths of Eden 25 zł
Adventure Time: Pirates of the Enchiridion 59 zł
Agatha Christie – The ABC Murders 21 zł
Agents of Mayhem 15,80 zł
Agents of Mayhem – Total Mayhem Bundle 24,80 zł
AI: THE SOMNIUM FILES 174,30 zł
Anima: Gate of memories 29 zł
Anima: Gate of Memories – Arcane Edition 56 zł
Anima: Gate of Memories – The Nameless Chronicles 38 zł
Anomaly 2 11,60 zł
Anoxemia 12,50 zł
ARCADE GAME SERIES 3-in-1 Pack 16,50 zł
ARCADE GAME SERIES: DIG DUG 8,25 zł
ARCADE GAME SERIES: GALAGA 8,25 zł
ARCADE GAME SERIES: Ms. PAC-MAN 8,25 zł
ARCADE GAME SERIES: PAC-MAN 8,25 zł
Artifex Mundi Ultimate Collection 125 zł
Assassin's Creed Freedom Cry 33 zł
Assassin's Creed IV Black Flag – Standard Edition 25 zł
Assassin's Creed Odyssey 113 zł
Assassin's Creed Origins – DELUXE EDITION 79 zł
Assassin's Creed Origins – GOLD EDITION 145 zł
Assassin's Creed Syndicate 42 zł
Assassin's Creed Syndicate Gold Edition 49 zł
Assassin's Creed Unity 42 zł
Assetto Corsa 33 zł
Assetto Corsa Ultimate Edition 42 zł
Asterix and Obelix XXL 2 59 zł
ATV Drift and Tricks 29 zł
Aven Colony 25 zł
BadLand Publishing Adventure Pack 63 zł
BadLand Publishing Collection 125 zł
Battlefield 4 29 zł
Battlefield 1 Rewolucyjna 51 zł
Battlefield Hardline – Cyfrowa Edycja Specjalna 33 zł
Beat Cop 28,35 zł
Ben 10 39 zł
Beyond Eyes 12,50 zł
BEYOND: Dwie Dusze 29 zł
Big Buck Hunter Arcade 59 zł
BioShock: The Collection 52 zł
Blasphemous 75 zł
Bloodborne 39 zł
Bloodstained: Ritual of the Night 109,85 zł
Bound by Flame 21 zł
Bound 33 zł
Bubsy: Paws on Fire! 62,40 zł (cena z PS Plus 52 zł)
Bulletstorm: Full Clip Edition 39 zł
Bus Simulator 124 zł
Call of Cthulhu 79 zł
Call of Duty: Advanced Warfare Złota Edycja 86,70 zł
Call of Duty: Black Ops 4 – Cyfrowa Edycja Deluxe 167,60 zł
Call of Duty: Black Ops III – Zombies Chronicles Deluxe 145 zł
Call of Duty: Black Ops III – Zombies Chronicles Edition 99 zł
Call of Duty: WWII – Digital Deluxe 125,70 zł
Cartoon Network: Battle Crashers 39 zł
Castles 8,25 zł
Cities: Skylines – PlayStation4 Edition 39 zł
Clockwork Tales: Of Glass and Ink 21 zł
ClusterTruck 21 zł
Conan Exiles 83,60 zł
Concrete Genie 79 zł
Concrete Genie cyfrowej edycji deluxe 124 zł
CounterSpy 12,50 zł
Crayola Scoot 21 zł
CRYSTAR 174,30 zł
Dakar 18 49,50 zł
Dark Arcana: The Carnival 29 zł
DARK SOULS II: Scholar of the First Sin 39 zł
DARK SOULS III – Deluxe Edition 75 zł
Darkwood 37,80 zł
Darkwood – Edycja Specjalna 45 zł
Dead Cells 66,33 zł
Dead Cells + Rise of the Giant Avatar 69,68 zł
Dead Nation: Apocalypse Edition 21 zł
Dead Synchronicity: Tomorrow Comes Today 25 zł
Deer Hunter: Reloaded 51 zł
Degrees of Separation 12,60 zł
Demon's Crystals 8,25 zł
Déraciné 39 zł
Detective Stories Bundle 63 zł
Devil May Cry 5 Deluxe Edition (with Red Orbs) 99 zł
Diablo III: Eternal Collection 86,70 zł
Dishonored 2 54 zł
Dishonored Definitive Edition 58 zł
Dishonored The Complete Collection 99 zł
Dishonored: Death of the Outsider 31 zł
Dishonored: Death of the Outsider Deluxe Bundle 89 zł
Distrust 29 zł
DMC4SE Demon Hunter Bundle 42 zł
Doki-Doki Universe 8,25 zł
Don't Starve Mega Pack 45,20 zł
Don't Starve Together: Console Edition 31,50 zł
DOOM + Wolfenstein II Bundle 79 zł
Dragon Age: Inkwizycja – Edycja 'Gra Roku' 38 zł
Dragon Ball Xenoverse 1 and 2 Bundle 84 zł
Dragon Ball Xenoverse: Time Travel Edition 42 zł
Dragon's Dogma: Dark Arisen 42 zł
Duke Nukem 3D: 20th Anniversary World Tour 21 zł
Dying Light 51 zł
Dzień Świstaka: Jaki Ojciec Taki Syn 84 zł
ELEX 79 zł
Elite Dangerous 47 zł
Elite Dangerous: Deluxe Edition 84 zł
Enchanted Kingdoms Bundle 63 zł
Enigmatis 2: The Mists of Ravenwood 29 zł
Enigmatis 3: The Shadow of Karkhala 29 zł
Enigmatis Collection 63 zł
Enigmatis: The Ghosts of Maple Creek 29 zł
Entwined 12,50 zł
Escape Plan 16,50 zł
Escape Plan – kolekcja 25 zł
Euro Fishing: Castle Edition 31,20 zł
Euro Fishing: Urban Edition 31,20 zł
Eventide 2: Sorcerer's Mirror 29 zł
Eventide 3: Legacy of Legends 29 zł
Eventide 3: Legacy of Legends Deluxe 42 zł
Eventide Collection 63 zł
Everybody's Golf 39 zł
Everybody's Gone to the Rapture 21 zł
Extinction 18,60 zł
Extinction: Deluxe Edition 25,35 zł
Fallout 4 25 zł
Fantasy Worlds Bundle 63 zł
Far Cry 4 42 zł
Far Cry 4 – Gold Edition 63 zł
Far Cry Primal 42 zł
Farming Simulator 17 42 zł
Farming Simulator 17 – Platinum Edition 58 zł
Farming Simulator 17 – Premium Edition 67 zł
Fat Princess Adventures 33 zł
Fe 21 zł
Fear Effect Sedna 8,25 zł
Fearsome Shadows Bundle 63 zł
Fire Pro Wrestling World 62,70 zł
Fishing Sim World: Pro Tour + Quad Lake Pass 101,40 zł
Flashback 25 zł
Flipping Death 25,20 zł
Flower 12,50 zł
flOw 8,25 zł
Forager 67,20 zł
Forgotton Anne 33 zł
Fort Boyard 42 zł
Freaky Awesome 25 zł
Genesis Alpha One 49 zł
Get Even 39 zł
Ghost Giant 69,30 zł
Ginger: Beyond the Crystal 21 zł
Globetrotter Bundle 63 zł
God of War III Remastered 54 zł
God of War Edycja cyfrowa deluxe 79 zł
Goosebumps: The Game 21 zł
Gran Turismo Sport 59 zł
Grand Theft Auto V 59 zł
Graveyard Keeper 29 zł
Gravity Rush 2 79 zł
Gravity Rush Remastered 39 zł
Grim Legends 2: Song of the Dark Swan 29 zł
Grim Legends 3: The Dark City 29 zł
Grim Legends 3: The Dark City Deluxe 42 zł
Grim Legends Collection 63 zł
Grim Legends: The Forsaken Bride 29 zł
GRIP 59,15 zł
Guilty Gear Xrd -Sign- 42 zł
Guns Gore and Cannoli 2 21 zł
Guns, Gore and Cannoli 16,50 zł
Guts and Glory 21 zł
Heavy Rain 29 zł
Hellblade: Senua's Sacrifice 59 zł
HELLDIVERS: Edycja Ostateczna Super Ziemi 33 zł
HELLFRONT: HONEYMOON 16,80 zł
Hello Neighbor 33 zł
Hello Neighbor Bundle 54 zł
Hello Neighbor Hide and Seek 42 zł
Hohokum 21 zł
Homefront: The Revolution 19,75 zł
Homefront: The Revolution 'Freedom Fighter' Bundle 42,25 zł
Hotel Transylvania 3 Monsters Overboard 51 zł
How to Survive 2 33 zł
How to Survive: Storm Warning Edition 16,50 zł
I am Bread 21,60 zł
Impact Winter 42 zł
Indivisible 118,30 zł
Injustice 2 – Edycja legendarna 99 zł
Invisible, Inc. Console Edition 21 zł
Irony Curtain – Revolutionary Edition 54 zł
Irony Curtain: From Matryoshka with Love 42 zł
Jagged Alliance: Rage! 79 zł
KILLZONE SHADOW FALL 39 zł
King's Heir: Rise to the Throne 29 zł
Knack 2 39 zł
KNACK 25 zł
Kolekcja remasterów PaRappa the Rapper, LocoRoco i Patapon 54 zł
Kona 12,60 zł
Kona VR Bundle 16,80 zł
A. Noire 59 zł
LA Cops 14,50 zł
Layers of Fear 29 zł
Layers of Fear + observer_ Bundle 42 zł
Layers of Fear: Masterpiece Edition 33 zł
Let's Sing 2016 74,40 zł
Let's Sing 2017 84,50 zł
Lethal VR 12,50 zł
Life is Strange: Before the Storm – edycja specjalna 21 zł
Life is Strange: Before the Storm – pełna edycja 14,50 zł
Lock's Quest 38 zł
LocoRoco 2 Remastered 29 zł
LocoRoco Remastered 29 zł
Lost Grimoires 2: Shard of Mystery 29 zł
Lost Grimoires Bundle 54 zł
Lost Grimoires: Stolen Kingdom 29 zł
Lovecraft´s Untold Stories 47 zł
Mad Max 39 zł
Malicious Fallen 63 zł
Mark of the Ninja: Remastered 42 zł
Marvellous Journeys Bundle 63 zł
MATTERFALL 33 zł
Megazestaw Sound Shapes 21 zł
Mirror's Edge Catalyst 21 zł
Modern Tales: Age of Invention 29 zł
Monster Boy and the Cursed Kingdom 84 zł
Monster Jam Steel Titans 99 zł
Moonlighter 31,60 zł
Mordheim: City of the Damned 39 zł
Mordheim: City of the Damned – Complete Edition 59 zł
Mortal Kombat X 63 zł
Mortal Kombat XL 71 zł
Moto Racer 4 33 zł
Moto Racer 4 – Deluxe Edition 42 zł
MotoGP18 52 zł
Mount and Blade: Warband 21 zł
MudRunner 49 zł
MudRunner – American Wilds Edition 63 zł
Mugsters 25 zł
Murdered: Soul Suspect 12,50 zł
Mutant Year Zero: Road to Eden 72 zł
MX vs ATV All Out 79 zł
MX vs. ATV Supercross Encore 33 zł
MXGP PRO 59 zł (cena z PS Plus 44,55 zł)
My Brother Rabbit 29 zł
My Brother Rabbit + OST Bundle 29 zł
My Brother Rabbit – Special Edition 54 zł
My Brother Rabbit – Winter Edition 29 zł
My Night Job 8,25 zł
My Time at Portia 59 zł
NARUTO SHIPPUDEN: Ultimate Ninja STORM 4 Road to Boruto 39 zł
NARUTO SHIPPUDEN: Ultimate Ninja STORM Legacy 59 zł
Need for Speed – Kompletny Pakiet 79 zł
Need for Speed Deluxe Edition 39 zł
Need for Speed Pakiet Deluxe 79 zł
Need for Speed Rivals: Edycja Kompletna 59 zł
Nickelodeon Kart Racers 25 zł
Nightmare Boy 21 zł
Nightmares from the Deep 3: Davy Jones 29 zł
Nightmares from the Deep Collection 63 zł
Nightmares from the Deep: The Cursed Heart 29 zł
Ninjin: Clash of Carrots 4,20 zł
No Man's Sky 75 zł
Noir Chronicles: City of Crime 29 zł
Oceanhorn – Monster of Uncharted Seas 31 zł
Overcooked 16,50 zł
Overcooked Holiday Bundle 21 zł
Overcooked: Gourmet Edition 21 zł
Override: Mech City Brawl 18,60 zł
Override: Mech City Brawl – Super Charged Mega Edition 25,35 zł
Overruled! 14,50 zł
PAC-MAN 256 8,25 zł
PAC-MAN CHAMPIONSHIP EDITION 2 16,50 zł
Pakiet rodzinny EA 42 zł
Pakiet Unravel Yarny 42 zł
Pakiet z grą PAYDAY 2 — EDYCJA CRIMEWAVE — THE BIG SCORE! 38 zł
Pakiet: The Stick of Truth + The Fractured but Whole 99 zł
PaRappa the Rapper Remastered 21 zł
Party Hard 16,50 zł
Patapon Remastered 29 zł
Path of Sin: Greed 29 zł
PAYDAY 2: CRIMEWAVE EDITION. 21 zł
PC Building Simulator 50,25 zł
Persian Nights: Sands of Wonders 29 zł
Phoenix Wright: Ace Attorney Trilogy 84 zł
PixelJunk Monsters 2 18,90 zł
PLANET ALPHA 21 zł
PlayStationVR Worlds 39 zł
Podróż 16,50 zł
Podróż Edycja Kolekcjonerska 21 zł
Potrójny pakiet DEAD RISING 63 zł
Potrójny pakiet Resident Evil 63 zł
Prey 39 zł
Prey + Dishonored 2 Bundle 67 zł
Project CARS 31 zł
Project CARS – Game of the Year Edition 49 zł
Project CARS Bundle 124 zł
Psi Patrol rusza do akcji! 75 zł
Queen's Quest 2: Stories of Forgotten Past 29 zł
Queen's Quest 3: The End of Dawn 29 zł
Rad Rodgers 39 zł
Raging Justice 21 zł
Raiden V: Director's Cut 49,60 zł (cena z PS Plus 37,20 zł)
Rapala Fishing: Pro Series 54 zł
Rayon Riddles – Rise of the Goblin King 9,80 zł
Rebel Cops 25 zł
Remothered: Tormented Fathers 53,75 zł
RESIDENT EVIL 2 Deluxe Edition 99 zł
RESIDENT EVIL 7 biohazard 59 zł
Resident Evil: Deluxe Origins Bundle 42 zł
RESOGUN 12,50 zł
Ride 2 52 zł
Ride 2 Special Edition 71 zł
Schrödinger's Cat and the Raiders of the Lost Quark 14,44 zł
Seasons after Fall 21 zł
Shadow of the Beast 21 zł
Shadow of the Colossus 71 zł
Sheltered 21 zł
Shiness: The Lightning Kingdom 21 zł
Sine Mora EX 38 zł
Skyrim Special Edition + Fallout 4 G.O.T.Y. Bundle 113 zł
Slay the Spire 83,20 zł
Slime Rancher 42 zł
Smoki: Świt Nowych Jeźdźców 67 zł
Sniper Elite 3 21 zł
Sniper Elite 3 ULTIMATE EDITION 38 zł
SOULCALIBUR Ⅵ 99 zł
SOULCALIBUR Ⅵ Deluxe Edition 169 zł
South Park: Kijek Prawdy 59 zł
South Park: The Fractured but Whole – Złota Edycja 99 zł
Space Hulk Bundle 92 zł
Space Hulk: Deathwing – Enhanced Edition 63 zł
Space Hulk: Tactics 49 zł
SPACE RIFT – Episode 1 21 zł
SpeedRunners 12,50 zł
SpeedRunners Deluxe Bundle 21 zł
Spyro + Crash – Zestaw Gier w Odświeżonej Wersji 145 zł
Śródziemie: Cień Mordoru – Złota edycja 51 zł
SteamWorld Dig 9,50 zł
SteamWorld Dig 2 33,60 zł
SteamWorld Heist 15,75 zł
STEINSGATE ELITE 124,50 zł
Stifled 21 zł
Subnautica 74,40 zł
Super Dungeon Bros 19,75 zł
Super Stardust Ultra 16,50 zł
Super Stardust Ultra VR 29 zł
Surgeon Simulator A&E + I Am Bread 33 zł
Surgeon Simulator: Anniversary Edition 21 zł
Surgeon Simulator: Experience Reality 33 zł
Team Sonic Racing 99 zł
Tearaway Unfolded 21 zł
Tennis World Tour – Roland-Garros Edition 99 zł
Tennis World Tour Legends Edition 145 zł
The Book of Unwritten Tales 2 25 zł
The Bradwell Conspiracy 42 zł
The Council – Complete Season 38 zł
The Crew 2 – Deluxe Edition 75 zł
The Dwarves 38 zł
The Escapists 18,75 zł
The Escapists + The Escapists: The Walking Dead Collection 27 zł
The Escapists: Supermax Edition 23 zł
The Escapists: The Walking Dead 18,75 zł
The Evil Within 21 zł
The Evil Within 2 39 zł
The Forest 42,60 zł
The Hong Kong Massacre 33 zł
The Last Guardian 39 zł
The Legend of Heroes: Trails of Cold Steel 79 zł
The Legend of Heroes: Trails of Cold Steel II 79 zł
The Long Dark 52 zł
The Occupation 99,20 zł
The Order: 1886 39 zł
The Raven Remastered 59 zł
The Town of Light 15,80 zł
The Unfinished Swan 21 zł
Thief 12,50 zł
This is the Police 29 zł
This Is the Police 2 42 zł
Tiny Troopers Joint Ops 5,80 zł
Tiny Troopers Joint Ops Complete Bundle 9,90 zł
Titan Quest 63 zł
Tom Clancy's Ghost Recon Wildlands – Standard Edition 79 zł
Tom Clancy's Ghost Recon Wildlands Ultimate Edition 145 zł
Tom Clancy's Ghost Recon Wildlands Year 2 Gold Edition 124 zł
Track Lab 38 zł
Travis Strikes Again: No More Heroes Complete Edition 84 zł
TT Isle of Man – Ride on the Edge 59 zł
Ugly Dolls: Niedoskonała Przygoda 39 zł
Ultra Street Fighter IV 29 zł
Unravel 29 zł
Unravel Two 29 zł
Until Dawn: Rush of Blood 33 zł
V-Rally 4 59 zł
V-Rally 4 Ultimate Edition 79 zł
Valkyria Chronicles 4 59 zł
Valkyria Chronicles 4 Complete Edition 99 zł
Valkyria Chronicles Remastered 39 zł
Vostok Inc. 29 zł
Warhammer 40,000: Inquisitor – Martyr 79 zł
Warhammer 40,000: Inquisitor – Martyr | Deluxe edition 99 zł
Warhammer 40,000: Inquisitor – Martyr | Imperium edition 124 zł
Warparty 58 zł
Watch Dogs 2 – Edycja Deluxe 79 zł
Watch Dogs2 – Złota Edycja 99 zł
WATCH_DOGS COMPLETE EDITION 63 zł
We Sing 54 zł
We Sing Pop 63 zł
Wiedźmin 3: Dziki Gon 38 zł
Windjammers 25,20 zł
WipEout Omega Collection 54 zł
Wired Arcade Bundle 12,60 zł
Wired Twin-Stick Bundle 29,70 zł
Wizard of Legend 40,20 zł
Wolfenstein: Cyberpilot 33 zł
Wolfenstein: The New Order 25 zł
Wolfenstein: The Old Blood 25 zł
Wolfenstein II: The New Colossus (CUSA07378) 49 zł
Wolfenstein II: The New Colossus Deluxe Edition (CUSA07378) 89 zł
Wonder Boy: The Dragon's Trap 33,60 zł
Worms W.M.D 31 zł
Worms Battlegrounds 21 zł
Wyrzutek 8,40 zł
XCOM 2 52 zł
XCOM 2 Collection 104 zł
XCOM 2 Digital Deluxe Edition 63 zł
Yesterday Origins 21 zł
Yooka-Laylee 39 zł
Ys Origin 33,60 zł
YU-NO: A girl who chants love at the bound of this world. 146,30 zł
Zanki Zero: Last Beginning 99,60 zł
Zenith 33 zł
ZESTAW FAR CRY 4 + FAR CRY PRIMAL 75 zł
Zestaw KILLZONE SHADOW FALL i przepustka sezonowa 59 zł
Zestaw "Super Dungeon Bros MEGA Bundle Pack" 27,60 zł
Zombie Vikings 9,80 zł
Zotrix 12,60 zł