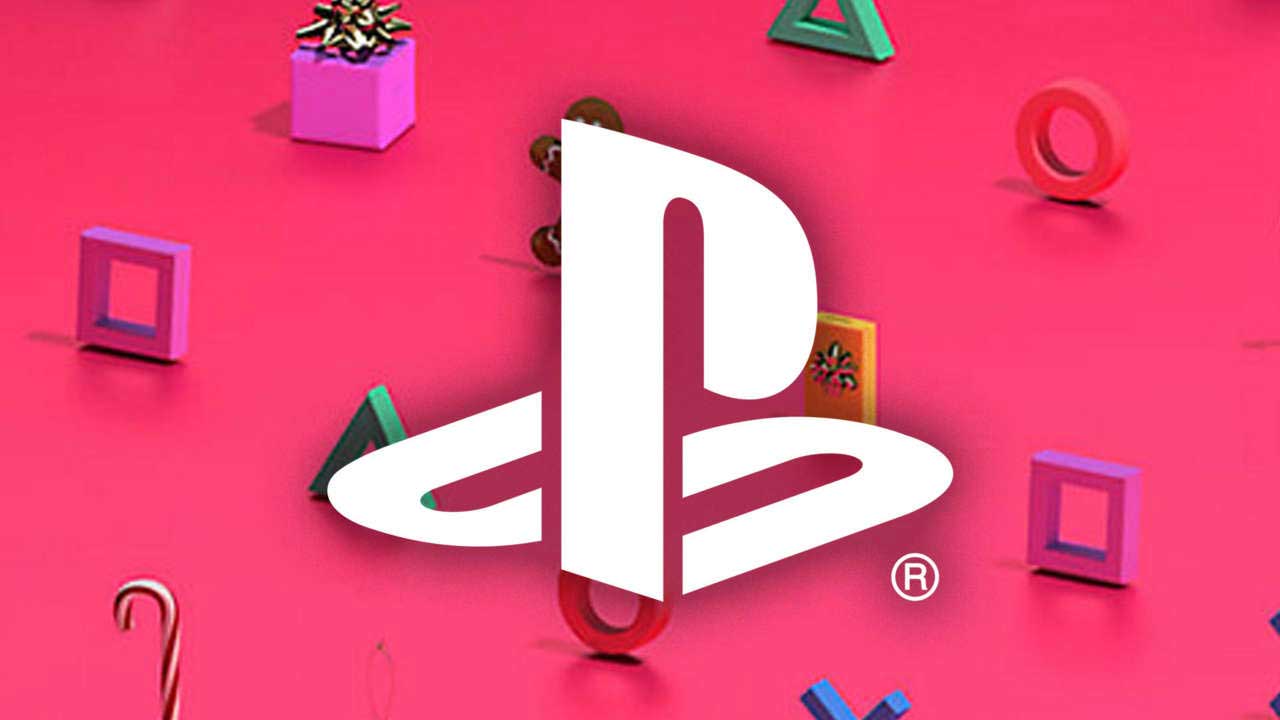 Gry na PS4 i starsze konsole – już ponad 600 tytułów w promocji
Sony dorzuca kolejną ogromną partię promocji do PlayStation Store. Łącznie, możemy przebierać obecnie wśród około 630 przecenionych tytułów.
Na początku tygodnia pisaliśmy o sporej wyprzedaży gier w PS Store, z której nadal możemy korzystać, kupując choćby Wiedźmin 3: Dziki Gon – Edycja Gry Roku za 59 zł. Teraz Sony proponuje kolejne drugie tyle gier w promocyjnych cenach i łącznie mamy już około 630 tańszych produkcji. Poniżej wrzucamy spis nowych tytułów – promocja Big in Japan – jak i tych starszych. Kolejny raz przypominamy również, że ceny z listy można obniżyć korzystając z tańszego doładowania portfela PSN. Kupując doładowanie polskiego konta w promocji sklepu Eneba, dostajemy 100 zł na gry, wydając niecałe 87 zł. To naprawdę niezły deal. Jak skorzystać? Poniżej instrukcja "krok po kroku":
Wchodzimy na stronę oferty PlayStation Network Card 100 PLN (PL) PSN Key POLAND, gdzie klucz jest w cenie 87,13 zł;
Dodajemy produkt do koszyka;
W koszyku wpisujemy kod rabatowy dla naszych czytelników "PlanetaGracza", który obniża cenę do 84,38 zł;
Wybieramy płatność "Przelewy24" i do kwoty dodawana jest opłata operacyjna: 1,71 zł. Ostateczna cena zakupu to 86,15 zł.
Jeśli przy którymś tytule podajemy dwie ceny, ta niższa jest dla posiadaczy abonamentu PS Plus.
Promocja Big in Japan w PS Store
Gry na PS4
428: Shibuya Scramble 38 zł
ACE COMBAT 7: SKIES UNKNOWN 99 zł
ACE COMBAT 7: SKIES UNKNOWN Deluxe Edition 145 zł
Aegis of Earth: Protonovus Assault 25 zł
AI: THE SOMNIUM FILES 149 zł
Akiba's Beat 25 zł
AKIBA'S TRIP: Undead and Undressed 29 zł
Atelier Arland Series Deluxe Pack 229 zł
Atelier Meruru ~The Apprentice of Arland~ DX 99 zł
Atelier Rorona ~The Alchemist of Arland~ DX 99 zł
Atelier Ryza: Digital Deluxe Edition 229 zł
Atelier Ryza: Ever Darkness and the Secret Hideout 189 zł
Atelier Totori ~The Adventurer of Arland~ DX 99 zł
Berserk and the Band of the Hawk 79 zł
Birthdays the Beginning 51 zł
BLAZBLUE CROSS TAG BATTLE Special Edition 79 zł
Capcom Beat 'Em Up Bundle 39 zł
Catherine: Full Body 99 zł
Catherine: Full Body Deluxe Edition 145 zł
CHAOSCHILD 33 zł
Chocobo's Mystery Dungeon EVERY BUDDY! 84,50 zł
Cladun Returns: This Is Sengoku! 29 zł
CODE VEIN 145 zł
CODE VEIN Deluxe Edition 229 zł
Code: Realize ~Bouquet of Rainbows~ 59 zł
Code: Realize ~Wintertide Miracles~ 79 zł
Conception PLUS: Maidens of the Twelve Stars 169 zł
CRYSTAR 124 zł
Danganronpa 1/2 Reload 75 zł
Danganronpa Another Episode: Ultra Despair Girls 51 zł
Dark Rose Valkyrie 75 zł
DARK SOULS III 39 zł
DATE A LIVE: Rio Reincarnation 59 zł
DEAD OR ALIVE 6 99 zł
DEAD OR ALIVE 6 Digital Deluxe Edition 124 zł
Dead Rising 4: Frank's Big Package 59 zł
Death end reQuest 59 zł
Demon Gaze II 51 zł
Devil May Cry 5 (with Red Orbs) 79 zł
DIGIMON STORY: CYBER SLEUTH – HACKER'S MEMORY 59 zł
Disgaea 1 Complete 79 zł
Disgaea 4 Complete+ 145 zł
Disgaea 5 Complete Bundle 75 zł
DISSIDIA FINAL FANTASY NT 62 zł
DISSIDIA FINAL FANTASY NT – Edycja Digital Deluxe 94,50 zł
DmC Devil May Cry: Definitive Edition 39 zł
DRAGON BALL FIGHTERZ 72,25 zł
DRAGON BALL FIGHTERZ – FighterZ Edition 99 zł
DRAGON BALL FIGHTERZ – Ultimate Edition 124 zł
Dragon Ball Xenoverse 1 and 2 Bundle 79 zł
DRAGON BALL XENOVERSE 2 39 zł
DRAGON QUEST BUILDERS 2 Digital Deluxe Edition 197,40 zł
DRAGON QUEST BUILDERS 2 Standard Edition 149,40 zł
DRAGON QUEST BUILDERS 124,50 zł
DRAGON QUEST HEROES 84,50 zł
DRAGON QUEST HEROES II Digital Explorer's Edition 124,50 zł
DRAGON QUEST HEROES – Cyfrowa Edycja Kolekcjonerska "Slime" 94,50 zł
DRAGON QUEST XI: ECHOES OF AN ELUSIVE AGE 124,50 zł
Dragon Star Varnir 72,50 zł
Earth Defense Force 4.1: The Shadow of New Despair 33 zł
EARTH DEFENSE FORCE 5 104 zł 83,10 zł
EARTH DEFENSE FORCE 5 Deluxe Edition 149 zł 124,28 zł
EARTH DEFENSE FORCE4.1 WINGDIVER THE SHOOTER 49 zł 24,25 zł
EARTH DEFENSE FORCE: IRON RAIN 125 zł 100,10 zł
EARTH DEFENSE FORCE: IRON RAIN Ultimate Edition 189 zł 151,10 zł
Exist Archive: The Other Side of the Sky 75 zł
Fairy Fencer F: Advent Dark Force 33 zł
FINAL FANTASY TYPE-0 HD 39,50 zł
FINAL FANTASY VIII Remastered 50,40 zł
FINAL FANTASY XII THE ZODIAC AGE 104,50 zł
FINAL FANTASY XV MULTIPLAYER: COMRADES 21 zł
FINAL FANTASY XV POCKET EDITION HD 62,50 zł
FINAL FANTASY XV ROYAL EDITION 72,50 zł
FINAL FANTASY IX Digital Edition 44,50 zł
FINAL FANTASY VII 33,50 zł
FINAL FANTASY X/X-2 HD Remaster 62 zł
Fire Pro Wrestling World 63 zł
Fire Pro Wrestling World – Deluxe Edition 113 zł
Fist of the North Star: Lost Paradise 79 zł
Gabbuchi 16,50 zł
Gal*Gun 2 39 zł
Gal*Gun: Double Peace 21 zł
God Eater 3 124 zł
GOD WARS Future Past 59 zł
Grand Kingdom 29 zł
GUILTY GEAR Xrd -REVELATOR- 16,50 zł
GUILTY GEAR Xrd Rev.2 33 zł
I am Setsuna 101,40 zł
Illusion of L'Phalcia 33 zł
JoJo's Bizarre Adventure: Eyes of Heaven 39 zł
Judgment 124 zł
JUMP FORCE 124 zł
JUMP FORCE – Deluxe Edition 189 zł
JUMP FORCE – Ultimate Edition 209 zł
KILL la KILL – IF 51 zł
KINGDOM HEARTS III 86,70 zł
KINGDOM HEARTS: Pakiet Wszystko w Jednym 137,70 zł
Kotodama: The 7 Mysteries of Fujisawa 51 zł
Labyrinth of Refrain: Coven of Dusk 99 zł
LEFT ALIVE DAY ONE EDITION 82,17 zł
LOST SPHEAR 125,40 zł
Marvel vs. Capcom: Infinite – Deluxe Edition 79 zł
Marvel vs. Capcom: Infinite – Standard Edition 39 zł
Mega Man 11 59 zł
Mega Man Legacy Collection 1 and 2 Combo Pack 39 zł
Mega Man X Legacy Collection 1+2 79 zł
Megadimension Neptunia VII 33 zł
Megadimension Neptunia VIIR 75 zł
METAL MAX Xeno 51 zł
Monochrome Order 33 zł
Monster Hunter World: Iceborne — Edycja Mistrzowska 169 zł
MONSTER HUNTER: WORLD 59 zł
MONSTER OF THE DEEP: FINAL FANTASY XV 62,50 zł
MY HERO ONE'S JUSTICE 99 zł
NARUTO TO BORUTO: SHINOBI STRIKER 99 zł
NARUTO TO BORUTO: SHINOBI STRIKER Deluxe Edition 145 zł
NAtURAL DOCtRINE 29 zł
Ni no Kuni II: Revenant Kingdom 39 zł
Ni no Kuni II: Revenant Kingdom – The Prince's Edition 59 zł
NieR: Automata Game of the YoRHa Edition 84,50 zł
Nights of Azure 79 zł
Nights of Azure 2: Bride of the New Moon 79 zł
Nioh 39 zł
Nioh – Complete Edition 59 zł
Nippon Marathon 25 zł
NOBUNAGA'S AMBITION: Sphere of Influence 124 zł
NOBUNAGA'S AMBITION: Sphere of Influence – Ascension 124 zł
Odin Sphere Leifthrasir 51 zł
Omega Quintet 21 zł
ONE PIECE World Seeker 124 zł
ONE PIECE World Seeker Deluxe Edition 189 zł
Onechanbara Z2: Chaos 21 zł
Onimusha: Warlords 42 zł
ONINAKI 125,40 zł
Our World Is Ended. 75 zł
Persona 5 58 zł
Persona 5: Ultimate Edition 84 zł
Persona Dancing: Endless Night Collection 169 zł
Phoenix Wright: Ace Attorney Trilogy 63 zł
PixelJunk Monsters 2 12,50 zł
PixelJunk Monsters 2 Deluxe Edition 18,75 zł
Potrójny pakiet DEAD RISING 59 zł
PSYCHO-PASS: Mandatory Happiness 39 zł
Punch Line 51 zł
Rabi-Ribi 33 zł
RAD 49 zł
Resident Evil 21 zł
Resident Evil 0 21 zł
RESIDENT EVIL 2 79 zł
resident evil 4 33 zł
RESIDENT EVIL 5 33 zł
Resident Evil 6 33 zł
RESIDENT EVIL 7 biohazard Gold Edition 99 zł
RESONANCE OF FATE 4K/HD EDITION 99 zł 84,60 zł
Romancing SaGa 2 62,40 zł
ROMANCING SAGA 3 102 zł
Root Letter 29 zł
SaGa SCARLET GRACE: AMBITIONS 93,75 zł
SAMURAI SHODOWN 149 zł
SAMURAI WARRIORS 4 Empires 79 zł
SAMURAI WARRIORS 4-II 59 zł
SAMURAI WARRIORS: Spirit of Sanada 79 zł
School Girl/Zombie Hunter 56 zł
Secret of Mana 84,50 zł
SENRAN KAGURA Burst Re:Newal 59 zł
SENRAN KAGURA Burst Re:Newal Shinobi Rivals Edition 79 zł
SENRAN KAGURA Peach Beach Splash 39 zł
SENRAN KAGURA Peach Beach Splash Sexy Soaker Edition 51 zł
Shenmue III 149 zł
Shenmue III – Digital Deluxe Edition 189 zł
Shining Resonance Refrain 51 zł
SNK HEROINES Tag Team Frenzy 124 zł
Song Of Memories 51 zł
SOULCALIBUR Ⅵ Deluxe Edition 169 zł
Spirit Hunter: Death Mark 79 zł
Spirit Hunter: NG 99 zł
STAR OCEAN First Departure R 71,20 zł
SteinsGate 0 33 zł
STEINSGATE ELITE 99 zł
STEINSGATE: My Darling's Embrace 89 zł
Street Fighter V 33 zł
STRIDER 12,50 zł
Super Neptunia RPG 59 zł
Sword Art Online: Fatal Bullet 79 zł
SWORD ART ONLINE: FATAL BULLET Complete Edition 124 zł
TEKKEN 7 39 zł
TEKKEN 7 – Rematch Edition 79 zł
The 25th Ward: The Silver Case 39 zł
The Caligula Effect: Overdose 79 zł
THE KING OF FIGHTERS XIV 42 zł 34,10 zł
THE KING OF FIGHTERS XIV – SPECIAL ANNIVERSARY EDITION 75 zł 66,55 zł
The Legend of Heroes: Trails of Cold Steel 79 zł
The Legend of Heroes: Trails of Cold Steel II 99 zł
The Liar Princess and the Blind Prince 33 zł
The Lost Child 39 zł
The Silver Case 33 zł
The Witch and the Hundred Knight 2 51 zł
The Witch and the Hundred Knight Wicked Bundle 75 zł
The Witch and the Hundred Knight: Revival Edition 39 zł
TOKYO GHOUL:re [CALL to EXIST] 209 zł
Tokyo Twilight Ghost Hunters: Daybreak Special Gigs 29 zł
Tokyo Xanadu eX+ 49 zł
Touhou Double Focus 29 zł
Touhou Genso Rondo: Bullet Ballet 33 zł
Touhou Genso Wanderer 39 zł
Touhou Genso Wanderer Reloaded 51 zł
Touhou Kobuto V: Burst Battle 33 zł
Toukiden 2 124 zł
Toukiden: Kiwami 124 zł
Trails of Cold Steel III Digital Deluxe Edition 229 zł
Umbrella Corps 12,50 zł
Umbrella Corps Deluxe Edition 16,50 zł
UNDER NIGHT IN-BIRTH Exe:Late[st] 39 zł
Utawarerumono: Deception and Truth Bundle 59 zł
Utawarerumono: Mask of Deception 39 zł
Utawarerumono: Mask of Truth 39 zł
Utawarerumono: ZAN 169 zł
Valkyria Revolution 33 zł
Valthirian Arc: Hero School Story 16,50 zł
White Day: A Labyrinth Named School 33 zł
Windjammers 29 zł
Wonder Boy: The Dragon's Trap 29 zł
WORLD OF FINAL FANTASY 49,50 zł
WORLDEND SYNDROME 59 zł
Yakuza 6: The Song of Life 79 zł
Yakuza Zero 39 zł
Yomawari: Midnight Shadows 39 zł
Ys Origin 39 zł
Ys VIII: Lacrimosa of DANA 75 zł
YU-NO: A girl who chants love at the bound of this world. 124 zł
Zanki Zero: Last Beginning 75 zł
Zero Escape: The Nonary Games 75 zł
Zero Escape: Zero Time Dilemma 56 zł
Gry na PS3
Crystal Defenders 21 zł
Final Fantasy IX 21 zł
Final Fantasy V 21 zł
Final Fantasy VI 21 zł
FINAL FANTASY VII 21 zł
Final Fantasy VIII 21 zł
FINAL FANTASY X/X-2 HD Remaster 49,50 zł
FINAL FANTASY XIII-2 39,50 zł
Front Mission 3 12,50 zł
LIGHTNING RETURNS: FINAL FANTASY XIII 49,50 zł
Gry na PS Vita
7'scarlet 53,70 zł
Adventures of Mana 21 zł
Bad Apple Wars 53,70 zł
Code: Realize ~Future Blessings~ 53,70 zł
Code: Realize ~Guardian of Rebirth~ 43,20 zł
Code: Realize ~Wintertide Miracles~ 47,70 zł
Collar X Malice 53,70 zł
Crystal Defenders 21 zł
DISSIDIA 012[duodecim] FINAL FANTASY 21 zł
DISSIDIA duodecim prologus 3,12 zł
DISSIDIA FINAL FANTASY 21 zł
DRAGON QUEST BUILDERS 79,50 zł
Exist Archive: The Other Side of the Sky 50,70 zł
FINAL FANTASY Tactics: War of Lions 21 zł
Final Fantasy 21 zł
Final Fantasy II 21 zł
FINAL FANTASY III 21 zł
Final Fantasy IX 21 zł
Final Fantasy V 21 zł
Final Fantasy VI 21 zł
FINAL FANTASY VII 21 zł
Final Fantasy VIII 21 zł
FINAL FANTASY X/X-2 HD Remaster 74,50 zł
FINAL FANTASYIV: Complete Collection 31,50 zł
Front Mission 3 12,50 zł
Mary Skelter: Nightmares 15,99 zł
Mind Zero 27,60 zł
Norn9: Var Commons 43,20 zł
Period Cube ~Shackles of Amadeus~ 59,70 zł
Psychedelica of the Ashen Hawk 53,70 zł
Psychedelica of the Black Butterfly 53,70 zł
Romancing SaGa 2 62,40 zł
ROMANCING SAGA 3 101,99 zł
Secret of Mana 62,50 zł
Shiren The Wanderer: The Tower of Fortune and the Dice of Fate 50,70 zł
Spirit Hunter: Death Mark 63,60 zł
Spirit Hunter: NG 84,50 zł
Tactics Ogre: Let Us Cling Together 21 zł
Tokyo Xanadu 35,80 zł
Windjammers 29 zł
WORLD OF FINAL FANTASY 79,50 zł
Zero Escape: The Nonary Games 59,70 zł
Zero Escape: Zero Time Dilemma 50,70 zł
Gry na PSP
Crystal Defenders 21 zł
DISSIDIA 012 FINAL FANTASY 21 zł
DISSIDIA duodecim prologus 3,12 zł
DISSIDIA FINAL FANTASY 21 zł
FINAL FANTASY Tactics: War of Lions 21 zł
Final Fantasy 21 zł
Final Fantasy II 21 zł
FINAL FANTASY III 21 zł
Final Fantasy IX 21 zł
Final Fantasy V 21 zł
Final Fantasy VI 21 zł
FINAL FANTASY VII 21 zł
Final Fantasy VIII 21 zł
FINAL FANTASYIV: Complete Collection 31,50 zł
Front Mission 3 12,50 zł
Tactics Ogre: Let Us Cling Together 21 zł
Poprzednia lista promocji (nadal aktualne!)
Gry na PS4
A Plague Tale: Innocence 79 zł
A Way Out 59 zł
Achtung! Cthulhu Tactics 42 zł
AER – Memories of Old 21 zł
Air Conflicts: Double Pack 42 zł 25,10 zł
Air Conflicts: Pacific Carriers – PlayStation 4 Edition 33 zł 25,10 zł
Albedo: Eyes From Outer Space 12,50 zł
American Fugitive 42 zł
Anthem 59 zł
Anthem: Edycja Legionu Świtu 79 zł
AO International Tennis 59 zł
Apex Construct 33 zł
ARK: Survival Evolved 46 zł
ARK: Survival Evolved Explorer's Edition 131,60 zł
ARK: Survival Evolved Season Pass 94,50 zł
Armikrog 16,50 zł
ASHES CRICKET 51 zł
Assassin's Creed Triple Pack: Black Flag, Unity, Syndicate 99 zł
Assassin's Creed Odyssey 113 zł
Assassin's Creed Odyssey – GOLD EDITION 169 zł
Assassin's Creed Origins 79 zł
Assassin's Creed Origins – GOLD EDITION 145 zł
Assassin's Creed The Ezio Collection 75 zł
ASTRO BOT Rescue Mission 75 zł 58,10 zł
At Sundown: Shots in the Dark 33 zł
At Sundown: Shots in the Dark – Avatar Edition 38 zł
AVICII Invector 51 zł
Banner Saga 1 33 zł
Banner Saga 2 33 zł
Banner Saga 3 42 zł
Batman: Arkham Knight 54 zł
Batman: Arkham Knight Edycja Premium 75 zł
Battlefield 4 Edycja Premium 38 zł
Battlewake 59 zł
Bear With Me: The Complete Collection 31 zł
Bear With Me: The Lost Robots 10,50 zł
BIG BASH BOOM 79 zł
Blackguards 2 25 zł 17,10 zł
Blackwood Crossing 42 zł 35,30 zł
BLAZBLUE CENTRALFICTION 39 zł
BlazBlue Chronophantasma Extend 33 zł
BLAZBLUE CROSS TAG BATTLE 59 zł
Blood and Truth 84 zł 67,10 zł
Blood Bowl 2 33 zł
Blood Bowl 2: Legendary Edition 46 zł
Bloodborne: Game of the Year Edition 63 zł 55,75 zł
Bloodstained: Ritual of the Night 99 zł
Borderlands 2 VR 104 zł
Borderlands 3 124 zł
Borderlands 3 Deluxe Edition 169 zł
Borderlands 3 Super Deluxe Edition 249 zł
Bravo Team 63 zł 56,80 zł
Call of Duty: Black Ops 4 95,37 zł
Call of Duty: Black Ops 4 – Cyfrowa Edycja Deluxe 167,60 zł
Call of Duty: Ghosts Złota Edycja 84 zł
Call of Duty: Modern Warfare – Edycja Karnetu Bojowego 279,20 zł
Call of Duty: WWII – Digital Deluxe 124 zł
Casey Powell Lacrosse 18 39 zł
Castlevania Anniversary Collection 42 zł
Chess Ultra 21 zł
Children of Morta 59 zł
Contra Anniversary Collection 42 zł
Control Cyfrowa Edycja Deluxe 189 zł
Control Edycja Standardowa 149 zł
Crash Team Racing Nitro-Fueled 101,40 zł
Crash Team Racing Nitro-Fueled + Zestaw Gier Spyro 158,95 zł
Crash Team Racing Nitro-Fueled – Nitros Oxide Edition 149,40 zł
Creed: Rise to Glory 51 zł
Days Gone 124 zł 95,10 zł
DayZ 125 zł
DEATH STRANDING 169 zł
DEATH STRANDING cyfrowej edycji deluxe 209 zł
Deer Hunter: Reloaded 29 zł
Deponia Collection 84 zł
Detroit: Become Human Cyfrowa Edycja Specjalna 54 zł
Devil May Cry 5 Deluxe Edition (with Red Orbs) 99 zł
Digerati Indie Darling Bundle vol. 2 36 zł
DOOM 38 zł
DOOM (1993) 10,50 zł
DOOM 3 21 zł
DOOM II (Classic) 10,50 zł
Dragon Age: Inkwizycja – Edycja 'Gra Roku' 29 zł
Dragon's Crown Pro 39 zł
Dungeons 2 31 zł 18,60 zł
Dungeons 3 42 zł 25,10 zł
Dying Light: The Following – Edycja Rozszerzona 79 zł
EA SPORTS FIFA 20 145 zł
EA SPORTS FIFA 20 Edycja Mistrzowska 341,10 zł
EA SPORTS FIFA 20 Edycja Ultimate 209 zł
EA SPORTS UFC 3 39 zł
Eagle Flight 59 zł
Edna and Harvey: Harvey's New Eyes 42 zł
Edycja Premium Online Grand Theft Auto V 59 zł
Edycja Roku 2. Battlefield V 124 zł
eFootball PES 2020 Legend Edition 124 zł
eFootball PES 2020 Standard Edition 99 zł
Electronauts 33 zł
Erica 25 zł
F1 2017 51 zł
Fallout 76 79 zł
FAR CRY PRIMAL – APEX EDITION 39 zł
Far Cry5 Gold Edition 99 zł
Farming Simulator 17 33 zł
Farming Simulator 17 – Platinum Edition 54 zł
Farming Simulator 17 – Premium Edition 84 zł
Farming Simulator 19 118,30 zł
Farming Simulator 19 – Platinum Edition 146,30 zł
Farming Simulator 19 – Premium Edition 230,30 zł
Farpoint 39 zł 35,05 zł
Felix The Reaper 42 zł
Fifty Words by POWGI 16,50 zł
Filary Ziemi Kena Folletta 59 zł
Five Nights at Freddy's: Help Wanted 59 zł
Five Nights at Freddy's: Help Wanted – Bundle 79 zł
Football Nation VR Tournament 2018 29 zł
Fort Boyard 63 zł
Ghostbusters: The Video Game Remastered 75 zł
Glass Masquerade 2: Illusions 39,20 zł
Gran Turismo Sport Spec II 79 zł 66,60 zł
Grand Ages: Medieval 25 zł
GreedFall 124 zł 113,55 zł
GRID 99 zł 84,55 zł
GRID Ultimate Edition 124 zł 105,05 zł
GRIP 51 zł
GRIS 46,15 zł
HASBRO FAMILY FUN PACK 51 zł
Hasbro Family Fun Pack – Super Edition 63 zł
Human: Fall Flat + Ice Level Bundle 29 zł
inFAMOUS Second Son 39 zł
inFAMOUS Second Son + inFAMOUS First Light 54 zł
inFAMOUS Second Son Edycja Legendarna 54 zł
inFAMOUS First Light 29 zł
Injustice 2 – Edycja legendarna 99 zł
Intruders: Hide and Seek 33 zł
Ironcast 16,50 zł
Ironcast: Pełna kolekcja 21 zł
Jetpack Joyride 8,25 zł
Just Cause 4 – Edycja Kompletna 101,15 zł
Just Cause 4 – Edycja Złota 87,15 zł
Just Cause 4: Reloaded 59,15 zł
Just Dance 2019 99 zł
Killing Floor 2 42 zł
Killing Floor: Double Feature 79 zł
Killing Floor: Incursion 42 zł
Kolekcja LEGO Harry Potter 75 zł
LEGO BATMAN 3: POZA GOTHAM – EDYCJA PREMIUM 59 zł
LEGO Przygoda 2 Gra Wideo 99 zł
LEGO Jurassic World 51 zł
LEGO kolekcja Marvela 124 zł
LEGO Marvel Super Heroes 2 Edycja Deluxe 99 zł
LEGO Marvel's Avengers Edycję Deluxe 79 zł
LEGO NINJAGO Film Gra Wideo 79 zł
LEGO Star Wars: The Force Awakens 59 zł
LEGO Star Wars: The Force Awakens – Edycja Deluxe 79 zł
LEGO Superzłoczyńcy DC Edycja Deluxe 99 zł
LEGO Worlds 51 zł
Let Them Come 16,50 zł
Light Fairytale Episode 1 31 zł
LittleBigPlanet 3 39 zł
Lords of the Fallen 16,50 zł
Lords of the Fallen Complete Edition 25 zł
Mad Max 38 zł
Madden NFL 20 260,10 zł
Madden NFL 20: Edycja Superstar 314,10 zł
Madden NFL 20: Edycja Ultimate Superstar 377,10 zł
Mafia III 39 zł
Mafia III Deluxe Edition 59 zł
Magicka 2 21 zł
Magicka 2: Special Edition 25 zł
Masquerade: The Baubles of Doom 21 zł
MediEvil 79 zł 72,80 zł
MediEvil Digital Deluxe Edition 99 zł 90,55 zł
Mega paczka Poker 63 zł
Metro Exodus 99 zł 84,55 zł
Metro Exodus Gold Edition 145 zł 126,05 zł
Mind Labyrinth VR Dreams 52 zł
Monopoly Deal 12,50 zł
Monopoly Family Fun Pack 63 zł
MONOPOLY PLUS 33 zł
Moss 74,40 zł 62 zł
MotoGP19 59 zł
NBA 2K Playgrounds 2 31 zł
NBA 2K20 119,60 zł
NBA 2K20 cyfrowa edycja deluxe 139,60 zł
NBA 2K20 edycja legendarna 175,60 zł
NBA 2KVR Experience 21 zł
Need for Speed Heat 145 zł
Need for Speed Heat Edycja Deluxe 169 zł
NHL 20 145 zł
NHL 20 Edycja Deluxe 169 zł
NHL 20 Edycja Ultimate 189 zł
Nickelodeon Kart Racers 63 zł
No Man's Sky 76,05 zł
ONRUSH 51 zł
ONRUSH DELUXE EDITION 59 zł
Overlord: Fellowship of Evil 21 zł
Paczka startowa Poker 33 zł
Pic-a-Pix Classic 2 16,50 zł
Pic-a-Pix Color 2 16,50 zł
Plants vs. Zombies: Bitwa o Neighborville 79 zł
Plants vs. Zombies: Bitwa o Neighborville Deluxe Edition 94,50 zł
Pool and Snooker Bundle 54 zł
Pool Nation 39 zł
Portal Knights 47 zł
Potrójny Zestaw Crash + Spyro 251,40 zł
Project CARS 2 59 zł
Project CARS 2 Deluxe Edition 79 zł
Project Highrise: Architect's Edition 59 zł 46,60 zł
Pure Chess Complete Bundle 16,50 zł
Pure Hold'em World Poker Championship 16,50 zł
Pure Pool 8,25 zł
Quiplash 27,60 zł
Railway Empire 59 zł 42,10 zł
Raw Data 51 zł
RE Revelations 2 — Subskrypcja serii 21 zł
Rebel Cops 16,50 zł
Red Dead Redemption 2: Ultimate Edition 145 zł
Resident Evil Revelations 1 and 2 Bundle 63 zł
Resident Evil Revelations 2 Deluxe Edition 33 zł
RiftStar Raiders 38 zł 29,60 zł
Road Redemption 42 zł
Scribblenauts Showdown 39 zł
Sea of Solitude 75,60 zł
Shadow Tactics: Blades of the Shogun 59 zł
Shadows: Awakening 59 zł 46,60 zł
Sid Meier's Civilization VI 124 zł
Silence 42 zł
Ski Jumping Pro VR 51 zł 42,60 zł
Skyforge: Archer Quickplay Pack 31 zł
Skyforge: Necromancer Quickplay Pack 31 zł
Skyforge: Paczka berserka – Quickplay 31 zł
Skyforge: Slayer Quickplay Pack 31 zł
Skyhill 33 zł
Sleeping Dogs Definitive Edition 21 zł
Sniper Elite 3 29 zł
Sniper Elite 3 ULTIMATE EDITION 21 zł
Snooker 19 79 zł
Snooker Nation Championship 16,50 zł
Sparklite 71 zł
Sports Bar VR 2.0 33 zł
Sprint Vector 42 zł
Spyro + Crash – Zestaw Gier w Odświeżonej Wersji 144,50 zł
Śródziemie: Cień wojny Wersja Ostateczna 99 zł
STAR WARS Jedi: Upadły zakon 189 zł
STAR WARS Jedi: Upadły zakon – Edycja Specjalna 209 zł
STAR WARS Battlefront II 59 zł
STAR WARS Battlefront II: Edycja Świąteczna 130,50 zł
State of Mind 59 zł
Stick it to the Man 12,50 zł
Strange Brigade 39 zł
Strange Brigade Deluxe Edition 59 zł
Stranger Things 3: Gra 18,75 zł
Street Outlaws: The List 79 zł
Styx: Shards of Darkness 38 zł
Sudden Strike 4 51 zł 38,60 zł
Sudden Strike 4: Complete Collection 79 zł 58,10 zł
Summer Sports Games 59 zł
SUPER SPORTS BAR and FOOTBALL VR BUNDLE 54 zł
SUPERHOT 42 zł
SUPERHOT MIND IS SOFTWARE BUNDLE 84 zł
SUPERHOT VR 63 zł
Team Sonic Racing 79 zł
The Count Lucanor 12,50 zł
The Crew 2 – Gold Edition 99 zł
The Dark Pictures Anthology: Man Of Medan 75 zł
The Forest 42 zł
The Inner World – The Last Wind Monk 33 zł 25,10 zł
The Jackbox Party Pack 4 56,50 zł
The Jackbox Party Pack 5 75 zł
The Jackbox Party Pack 6 87,50 zł
The Long Journey Home 59 zł
The Outer Worlds 124,50 zł
The Spectrum Retreat 16,50 zł
The Surge – Augmented Edition 51 zł
The Surge 2 99 zł
The Witness 63 zł
Thief 16,50 zł
Tic-Tac-Letters by POWGI 16,50 zł
TOKI 39 zł
Tom Clancy's Ghost Recon Wildlands Ultimate Edition 145 zł
Tom Clancy's Ghost Recon Wildlands Year 2 Gold Edition 99 zł
Tomb Raider: Definitive Edition 21 zł
Torchlight II 58 zł
Toren 16,50 zł
Tour de France 2018 21 zł
Trials Rising 42 zł
Trials Rising – złota edycja cyfrowa 67 zł
TRIVIAL PURSUIT LIVE! 33 zł
Tropico 5 39 zł 29,10 zł
Tropico 5 – Complete Collection 51 zł 36,50 zł
Trylogia Banner Saga 84 zł
Ukryty plan 39 zł
UNCHARTED 4: Kres złodzieja – edycja cyfrowa 54 zł
Undead Horde 16,50 zł
UnderHero 56,80 zł
UNO 21 zł
Until Dawn 54 zł
Valhalla Hills – Definitive Edition 25 zł 17,10 zł
Valkyria Chronicles Remastered + Valkyria Chronicles 4 Bundle 124 zł
Vampyr 75 zł
Vermintide: The Arrogance Lost Collection 51 zł
Vikings – Wolves of Midgard 51 zł 34,10 zł
VR Ping Pong 12,50 zł
Warface – Edycja Odkrywca Marsa 29,40 zł
Warhammer Bundle: Mordheim and Blood Bowl 2 51 zł
Warhammer: End Times – Vermintide 39 zł
Warhammer: Vermintide 2 63 zł
Warhammer: Vermintide 2 – Edycja Premium 75 zł
Warhammer: Vermintide 2 – pakiet Ultimate Edition 84 zł
Watch Dogs2 – Złota Edycja 79 zł
Werewolves Within 63 zł
Wiedźmin 3: Dziki Gon – Edycja Gry Roku 59 zł
Word Maze by POWGI 16,50 zł
Word Wheel by POWGI 16,50 zł
Wordsweeper by POWGI 16,50 zł
Wreckfest: Drive Hard. Die Last. 113 zł
Wreckfest: Drive Hard. Die Last. Deluxe Edition 164 zł
WWE 2K20 79 zł
Yaga 84 zł
Zestaw Battlefield 42 zł
Zestaw BATTLEFIELD V i EA SPORTS UFC 3 99 zł
Zestaw Crash Bandicoot – N. Sane Trilogy + CTR Nitro-Fueled 158,95 zł
Zestaw gier Jackbox 3 73,45 zł
Zestaw gier online Jackbox 94,50 zł
Zestaw gier online Jackbox 52 zł
Zestaw gier online Jackbox 2 56,50 zł
Zombie Army Trilogy 21 zł
Złota Edycja Call of Duty: WWII 84 zł